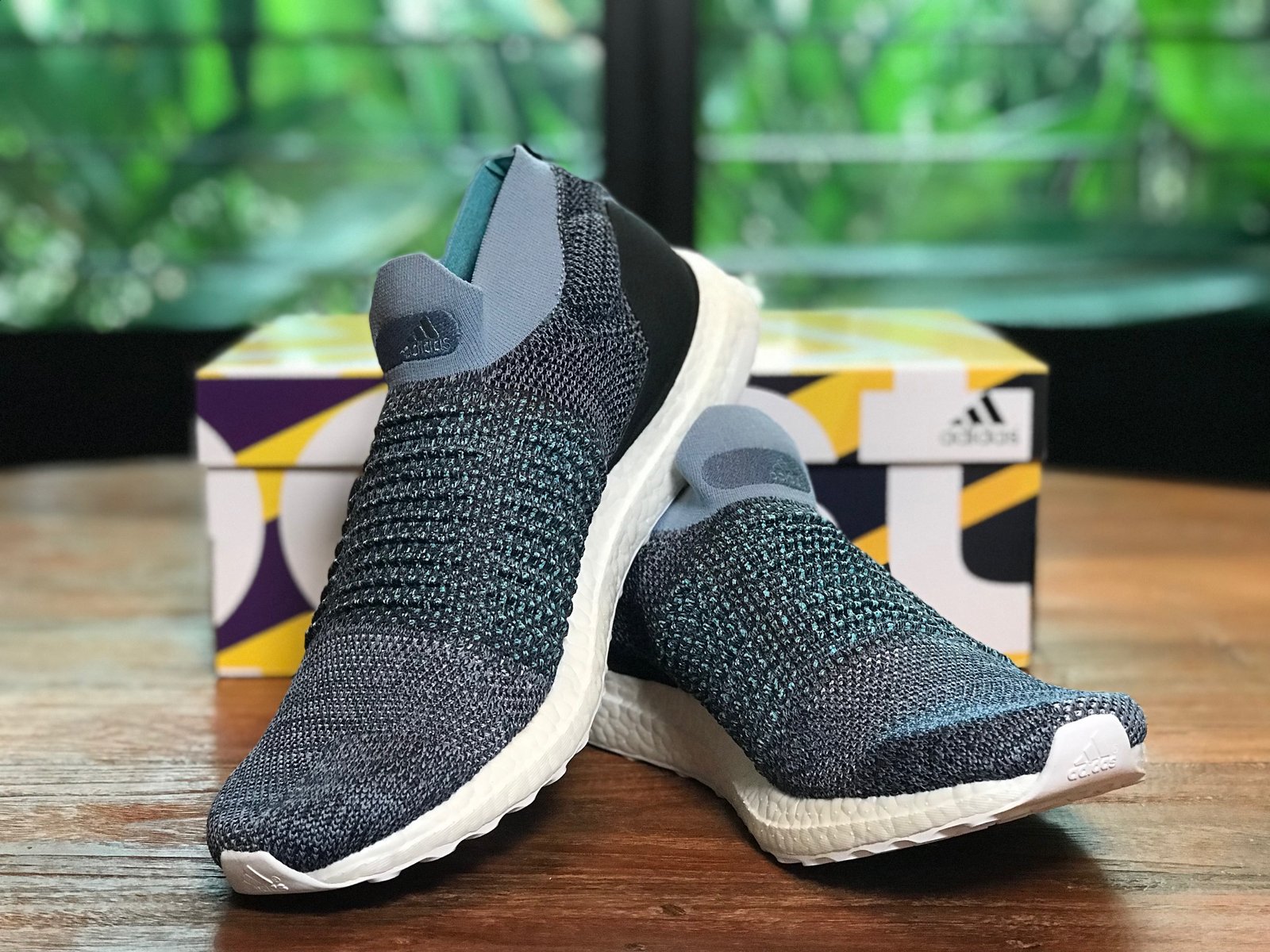 Many Adidas fans are probably aware by now Adidas has announced they'll be moving completely away from virgin plastic by 2024. While many eco warriors might question why it would take till 2024, most don't realize the scope of work required to make such a transition. There's a balance that needs to be maintained while executing such a large-scale transition. With their recent partnership with Parley and introduction of several popular Adidas brands (Ultra Boost, Deerupt, Terrex, Adizero, Alpha Bounce, and most recent NMD-R1) it's apparent they're moving swiftly in the transition. They've even begun converting apparel to the recycled ocean plastic by Parley, more on this in future blogs.
As a conscious consumer, I've begun the transition to more ecofriendly brands and products and in my last blog covered the Costa "Untangled" sunglass series, Compelled by the quality of the sunglasses, I decided to look a comparable brand of shoes. My second most important fashion item next to sunglasses. Most people who know me well, can confirm both sunglass and kicks (shoes in general) have been my kryptonite. I buy way more than I need and outpace my girlfriend by 8 pairs to 1 over the last 22 years. When I became aware of the Adidas Parley partnership and saw the first few series of shoes using the recycled ocean plastic, I loved the concept but not the initial product offerings. It wasn't until recently that I found a few pair that I really liked the shape of and color options. The two pair I'll be reviewing today, Ultra Boost Laceless and NMD-R1
are both made with Parley material and are constructed of woven Primeknit.
Nike
first introduced me to the knit sock design (Flyknit) and I really loved my first pair made with this flexible shoe material.
Now when I saw there was an Adidas/Parley Primeknit (lace less) shoe that caught my attention I had to purchase a few pair to try out.
I purchased these primarily for cardio on a treadmill and lifting and was more than exited to give them a go and see how they performed. My initial impression upon unboxing both pairs I could tell quickly I preferred the design and construction of the Ultra Boost over the NMD-R1. The Ultraboost Primeknit weave had a much firmer construction vs. the NMD-R1 as well the sole of the NMD-R1 vs. Ultraboost just doesn't look to be as well made and may not wear well over time.
I really wanted to love both pairs but after trying both on and evaluating comfort and quality I decided to return the NMD-R1 and purchase another pair of the Ultraboost.
I have to say the Ultraboost Laceless are a well-designed pair of running shoes, cardio sessions I see no arch fatigue or shin pain. I've been wearing them for a few weeks now and even during intense leg training sessions they offer a solid stable base for squatting. I'm extremely optimistic about the future if more legacy brands like Adidas adopt the use of recycled materials. From my experience in just the two brands I've explored, both offer fashionable, top quality products in the eco friendly sector. The more popular this category becomes we'll see larger brands take notice of this emerging eco friendly trend. Hopefully, we'll see more tier 1 brands partnering with Parley in 2019 across more categories?
You can to lean more on Adidas commitment to sustainability in the link below:
https://www.adidas-group.com/en/sustainability/compliance/environmental-approach/