If you're an outdoor enthusiast who enjoys spending time outdoors and can appreciate a quality pair of sunglasses, these might just be for you. Costa Del Mar recently partnered with Bureo and launched their "Untangled" series of optics.  Introduced in summer 2018 the "Untangled" series is Costa's first step in exploring eco friendly materials. I'd like to commend Costa on being one of the first major sunglass brands to explore more eco friendly materials. The eco friendly concept of re-purposing used or discarded commercial fishing nets is a great idea. This series features 4 different styles of optics, Pescador (one reviewed), Victoria, Baffin, and Caldera. To learn more about Costa's "Untangle-our-ocean" initiative you visit can the link below to lean more: https://www.costadelmar.com/us/en/inside-costa/protect/untangle-our-oceans
First I'd like to say no compensation has been paid by Costa for this blog review. I'm a sunglass junkie and the "Untangled" eco friendly message is one that spoke to me. I've had several pairs of Costa sunglasses over the years and enjoy their quality, mostly used for light fishing and boating their polarized lenses are top quality. Being a sunglass "connoisseur" I bought my first pair of Oakley Blades back in middle school and would estimate I've owned more than 50 different pair of glasses over the last 20 years.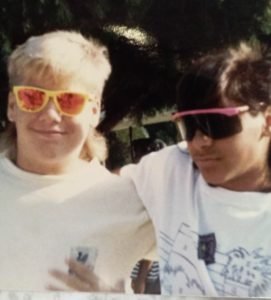 Mostly active lifestyle brands such as Oakley, Dragon Alliance, Spy, Revo, & Costa Del Mar, to fashion brands like Gucci, Prada, Ray Ban, and Chrome Hearths. I've always appreciated a nice pair of shades and have noticed the quality in craftmanship decline with some brands these last few years. I'm a big fan of Spy Optics and love their Happy Lenses which haven't been as resilient to scratches as the 580's. But still I enjoy the crisp clear view from behind their Happy Lenses.
To be fair, I wanted to wait a few months so I would have a chance to see how the Costa's performed when I boated, fished and bicycled with them. I do quite a bit of leisure boating but wanted to put them to the test while being more active. While they weren't the most affordable pair of Costa glasses I've purchased the messaging on the "Untangled" series is on I wanted to support.
My initial impression upon unboxing, the appearance of the Pescador look similar to a 90's style Ray Ban but with the recycled material and a detailed routed rim. They're lightweight yet feel fairly solid. One concern I had upon checking the fit was the lack of rigidity in the ear arms, this may be due to the use of recycled materials vs. virgin plastic. This may be an issue with wear over time and might need to be addressed by Costa. Maybe inserting an aluminum core to reinforce and allow forming if needed. As you can see I have a large cranium and need a solid ear arm to wrap and add grip for my noggin. To resolve this issue I purchased a pair of Cablez for $14.99 to make sure they didn't slip off my face while bending over attempting to land that 16lb snapper.                                                                                                                                                                                                                                          In Costa defense they did attempt to combat this potential issue by inserting a form of rubber composite in the tail end of the ear arms and nose area.
580 Lenses, can't say enough about these lenses. Crystal clear polarized lenses that so far haven't had any issues with scratching. I'm a sunglasses junkie and notoriously drop and scratch glasses after only a few weeks. I'm guessing the Cablez lanyard will keep these scratch free for longer than my typical pair.
Blackout side skirts, I know these are an additional option but if there's one area that needs to be improved it would be here. As I grow older I look for glasses that give greater coverage and this pair looked promising. I've been wearing Spy Optics for years and absolutely loved their Touring model (whitewall color) because of the coverage. The Costa side skirts are made from some type of material that feels like a dense crape fabric with a wire frame. After only a few weeks of wearing them in humid Florida weather and a few fishing days they're already showing signs of separating at the seams, and exposing the wire. If these were made of a textured hard recycled plastic it would definitely improve the lifespan. One thing to note as well these side skirts don't come as a standard with the glasses and boast a pretty hefty upgrade cost of $50.
Summary – I really appreciate Costa's progressive thinking by partnering with Bureo with this eco friendly net recycling concept. Be on the lookout for more progressive moves across different industries. One thing I think would be good for Costa to implement with this initiative is actual data on fisheries net waste and how often fisheries replace nets. It would also be great info if Costa were to track how many pounds of netting equal X amount of "Untangled" sunglasses. Also, what portion if any of the sale they contribute to technology to improve this this type of waste recycling? There are new materials available today that weren't available in the past which are more eco friendly, could these materials be options vs. current netting material? The Costa "Untangled" collection definitely comes with a premium price tag (like many eco friendly products), there should be some opportunity to invest some of the resources into developing netting with some of the new more eco friendly materials